---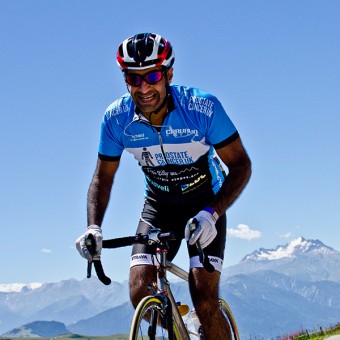 ---
Paras Jethwa
BSc(Hons) MBBS MD FRCS FRCS(Gen)
Paras has always been at the forefront of innovation and, the quality of his operations and patient care are borne out by the many thousand of successful patients he has treated over his 26 years of medical practice, eleven of which as a Consultant.
He has performed over 3000 laparoscopic cholecystectomies, 1000 laparoscopic hernia repairs and over 100 hiatus hernia repairs. He was one of the first surgeons in the UK to perform a single port cholecystectomy and established day case surgery at Surrey and Sussex NHS Trust in 2009. He performed the first daycase laparoscopic cholecystectomy, laparoscopic antireflux & revision antireflux surgery at the Trust and at Spire Gatwick Park.
He has lectured on advanced laparoscopic surgery both Nationally and Internationally. He has been an invited speaker at many prestigious forum including the European Association of Endoscopic Surgeons, Imperial College in London & Erasmus University in the Netherlands.
He has published and presented work widely and continues to contribute to surgical progress.
---
Contact Paras
Qualifications
I studied at St George's Hospital Medical School and was awarded my MB BS in 1993.
I trained in General surgery in Wessex and the West Midlands and received my Fellowship from the Royal College of Surgeons of England (FRCS) in 1997.
I completed my higher training in the West Midlands and was awarded a Specialist in General Surgery in 2006.
I undertook a specialist year in 2007 in Western Australia learning advanced laparoscopic techniques before returning to take up my Consultant post at East Surrey Hospital.
---
Research
I have Doctoral Thesis in Medicine (MD) from the University of Birmingham and gained a Bachelor of Science – BSc(Hons) from the University of London.
I have published and presented extensively and am regularly invited to both National and International meetings to present and teach.
I have a particular interest in complex hiatus hernia repair and have the largest series in the UK of mesh assisted reconstruction of recurrent and giant hiatus hernia.
---
Personal Life
I am a keen triathlete and cyclist. I have raced in many triathlons, up to and including the Ironman, but now concentrate on cycling events where I raise money for charities such as Wateraid, SCOPE and cancer charities.
I was part of the medical support for the 2012 Olympic Triathlon race.
I have two children, Arabella and Sachin.